Hymn #73: Study the Bible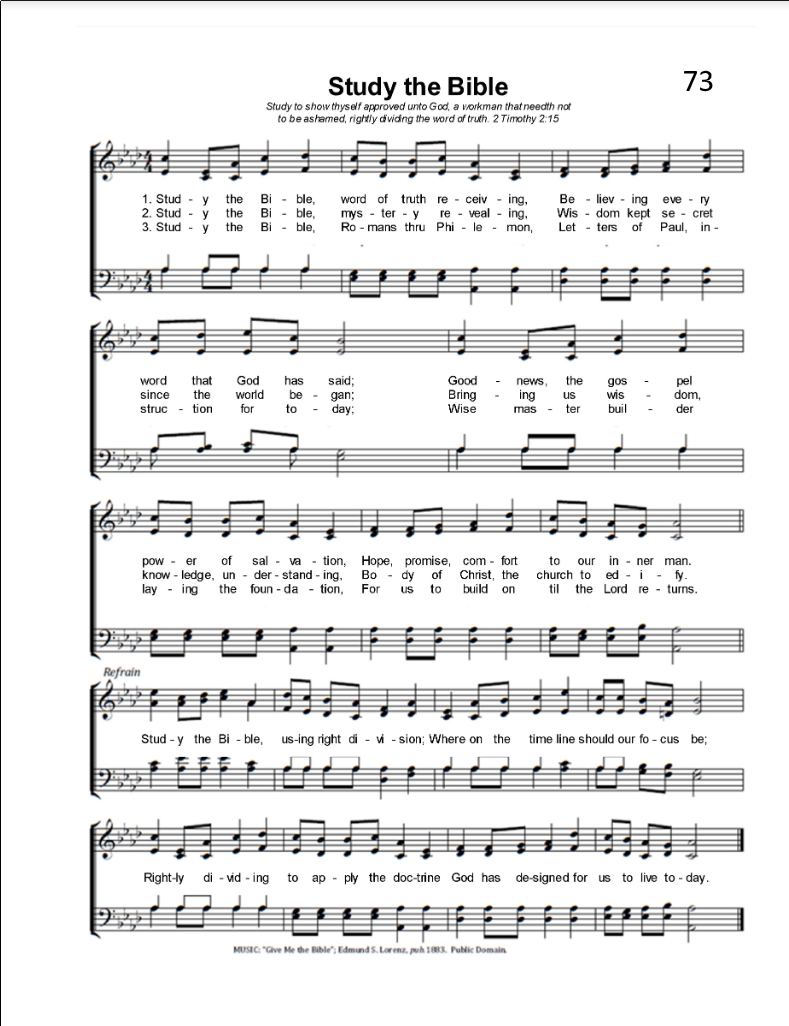 We're glad to share one of our hymns with you.
We've created a simple page to get that to you whether your using your digital device or would like to print one out.
See our page, bookmark the link, or browse around. We try to get as much information out to you as possible.
To download the pdf copy, click here
To view the page with additional information, click here