40th Regional Grace Bible Conference Feb 2023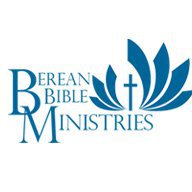 Dear Saints,
Here are the details for our upcoming 40th Annual (Sort of?) Regional Grace Bible Conference:
Dates: February 17th through 19th, 2023
Where: The Holiday Inn Express, 35 Via Pico Plaza, San Clemente CA  Phone: 949-498-8800
Link to access the hotel/make reservation: Select your room (ihg.com)
Conference Theme and Program:
So. Cal Regional Grace Bible Conference
Feb. 17th, 18th, 19th, 2023
Theme: Living And Walking In Christ Col. 2:6-7
The purpose of this years conference will be to focus especially on our identity In Christ.
When the apostle Paul says that we have been blessed with all spiritual blessings in heavenly places in Christ, he was not exaggerating, nor was he embellishing what is true of the believer.
Accepted in the beloved, being complete in him, having total forgiveness and imputed righteousness are just a few of the "all spiritual blessings" that we have in Christ.
As believers, we must know/believe who God has made us to be "In Christ," and then make the conscious choice to "walk in Him."
Fri., Feb.17th, 6:45PM Justified Freely By His Grace Through The Redemption That Is In Christ Jesus.
This message will be based on Rom. 3:24, focusing on three key issues; justification, grace (freely given), and redemption.
Richard Jordan
2. Fri., Feb.17th, 7:45PM Totally Forgiven And Perfectly Righteous. This message will
focus on total forgiveness of sins and imputed righteousness.
Col.1:13, 2:13, Rom. 4:6-8,24-25 David Reid
3. Sat., Feb.18th, 9:00AM Dead Unto Sin And Alive Unto God
This message will focus on our new identity resulting from our being baptized into Christ's
death, burial, and resurrection. Rom. 6:11 Rick Jordan
4. Sat., Feb.18th, 10:00AM What is Life Like Under Grace?
This message will focus on what our relationship to God is like under grace.
Rom. 6:14; 8:31-32 Dave Stout
5. Sat., Feb. 18th, 11:00AM Predestinated To Be Conformed To The Image of God's Son
This message will focus on the predetermined destiny that God has for members of the
the church, the body of Christ. Rom. 8:29; Eph. 1:5 David Reid
6. Sat., Feb. 18th, 7:00PM Unconditionally Loved By God
This message will focus on God's unconditional love for the believer.
Rom. 8:38-39 Richard Jordan
7. Sun., Feb. 19th, 9:30AM Blessed With All Spiritual Blessings In Heavenly Places In Christ
This message will focus on the fact that the believer has already been blessed with "all
spiritual blessings in heavenly places in Christ," and will look
at some of the many spiritual blessings that are ours "In Christ," such as being accepted in
the beloved and being complete in Him. Eph. 1:3-6; Col. 2:10 John Verstegen
8. Sun., Feb. 19th, 10:45AM Living And Walking In Christ
This message will briefly recap the messages of the conference, bringing them all together
showing that Christ is our life, hope, our all in all. Thus, to "walk in Him" is to live with the
conscious awareness of our identity in Christ. Col. 2:6-7 Richard Jordan
John Verstegen
Berean Bible Ministry of San Juan Capistrano, CA